The Bank of Thailand Governor, Dr. Sethaput Suthiwartnarueput was the keynote speaker at the AIB Dinner Talk Series event on the topic of "Normalization to a Sustained Recovery" held on 5th July 2022 . An audience of over 340 includes AIB member and their clients.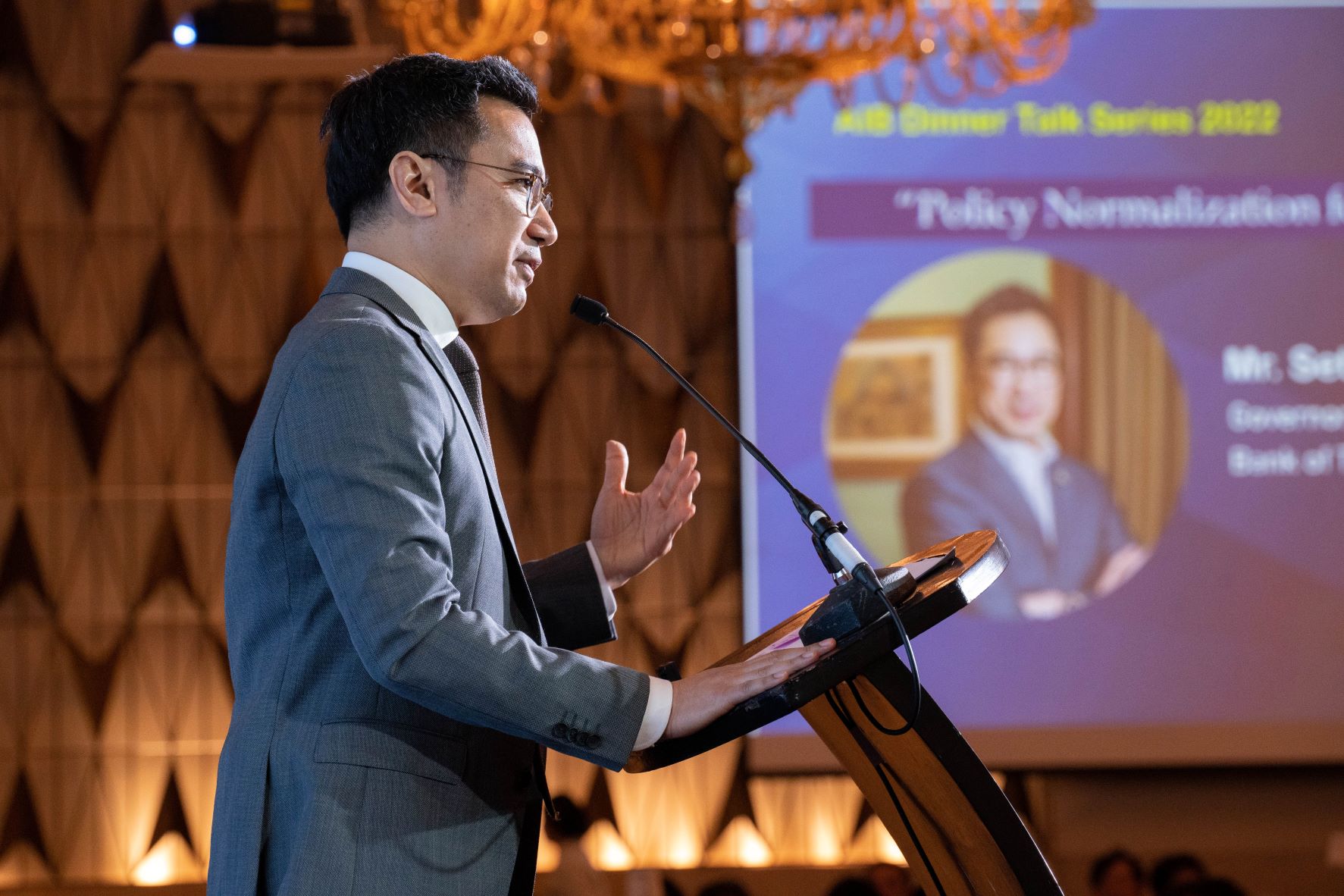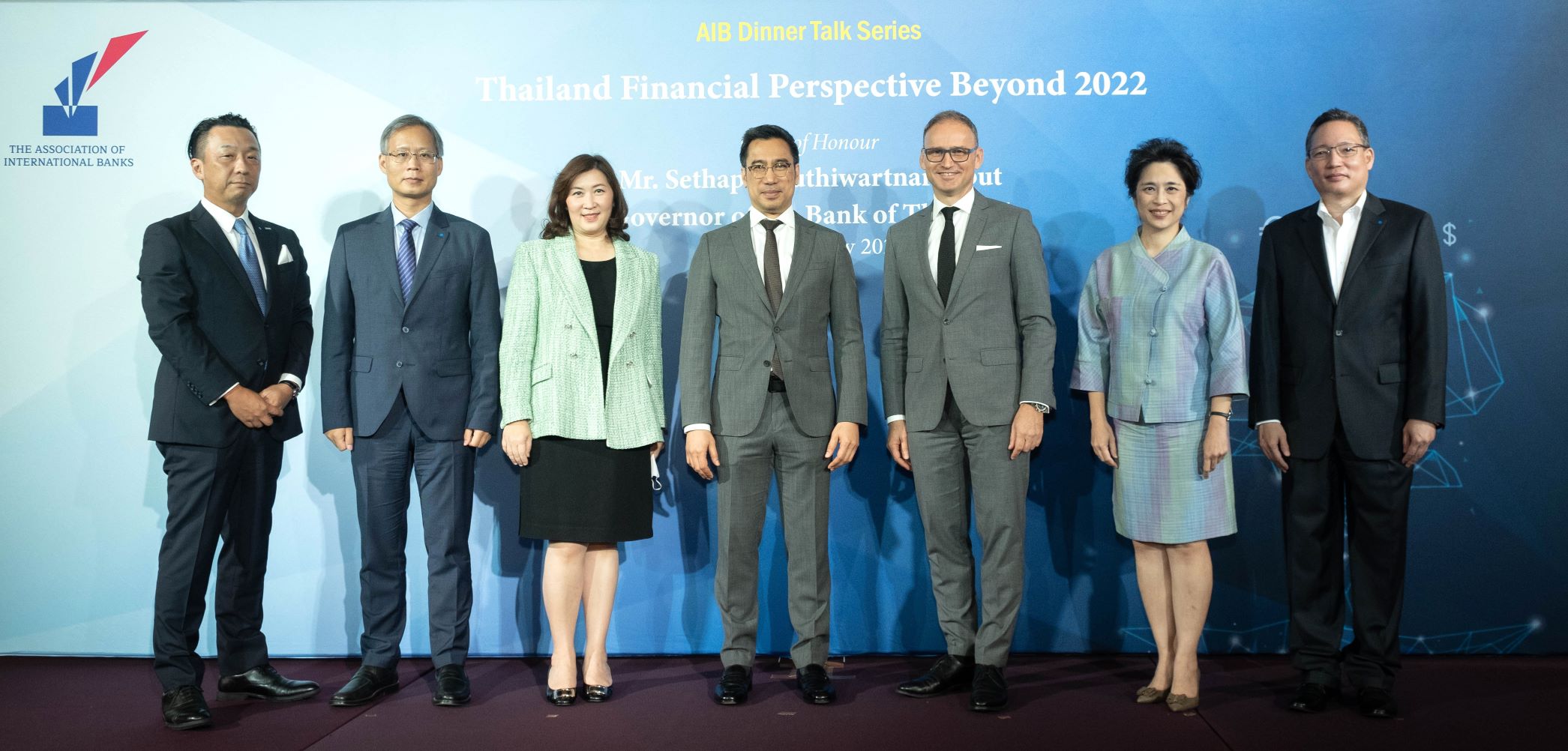 From left to right
Mr. Kei SHIROTA, AIB Director and General Manager of Mizuho Bank, Bangkok Branch and Regional Executive for Thailand
Mr. Xiaobo LI, AIB Honorary Secretary and Chief Executive Officer, Industrial and Commercial Bank of China (Thai) PCL
Mrs. Pimolpa SUNTICHOK, AIB Honorary Treasurer and Deutsche Bank Thailand Chief Country Officer
Mr. Sethaput SUTHIWARTNARUEPUT, Governor, The Bank of Thailand
Mr.Tibor PANDI, AIB Chairman and Citibank Thailand Country Head
Mrs. Roong MALLIKAMAS, Assistant Governor, The Bank of Thailand
Mr. Payong SRIVANICH, TBA Chairman and President of Krung Thai Bank PCL.